European Educational Resources Center on Functional and Cooperative Economy
The CREPE-FCE project aims to design and implement an educational kit on functional and cooperative economy for consultants, SME managers, professional organizations, European local and regional authorities.
The CREPE-FCE partnership is composed of research and intervention structures: Atemis France, Fondazione Giacomo Brodolini, Italy consulting firms working on sustainable development issues : Ecores – Belgium, CRIA and Dinamia in Spain. All partners are working with companies and territories to improve their economic social and environmental performance.
Educational resources available on :
DISCOVERING FCE
Animated movie: Value but not volumes
Document on FCE: A pathway to FCE from a sustainable development perspective
Video explaining FCE
UNDERSTANDING HOW COMPANIES AND TERRITORIES COMMIT ON FCE
Videos on company cases :
– Lyreco: Getting away from the volume logic
– Urbanéo: From furniture to mobility
– Tale Me: Getting out of possession and enriching its values
– Envergure: Enriching uses, limiting construction
– Gesnord:Taking care of the relationship, a source of value
Document: A support tool setting FCE in europena territories
FOR A DEEPER UNDERSTANDING ON FCE
Videos on operational concepts : Service based dynamic, Imaterial resources, Cooperation, Externalities, Performance, Intefrated solution, Cooperative ecosystem
Document on FCE: A pathway to FCE from a sustainable development perspective
European Institute for FCE
Changing work and business models from a sustainable development perspective.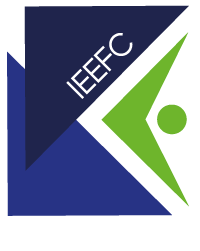 The European Institute for the Functional and Cooperative Economy (FCE) is a not-for-profit association. Its mission is to develop and animate a community of thought and action around the issues of Functional and Cooperative Economy in a perspective of sustainable development at European level.